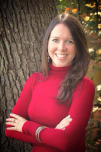 Buying an investment property can be an intimidating process, especially if it's your first purchase.
Here are five factors you should consider when purchasing a multi-family property:
Profit and Loss Statement (P&L)
When evaluating a P&L, you need to analyze the numbers and anticipate other expenses that may arise and affect your bottom line. For example, you will often see P&L statements without property manager fees included; however, if you plan to have a property manager, this will increase your expenses and therefore should be considered. I would recommend reviewing P&L statements from the last couple of years, if possible, to evaluate trends.
Comparative Market Analysis (CMA)
Ask your Realtor do a CMA before presenting an offer to make sure you are paying a fair price for the property, especially if you will be making upgrades.
Leases
Obtain copies of leases for your review to make sure there are no significant concerns with the current leases. When reviewing the leases, the costs that you (the landlord) are responsible for and what the tenants are responsible for should be apparent, so there are no surprises after closing. This is also a good time to confirm tenants are paying their rents on time. As a new investment, it's better to start off ahead than behind!
Inspections
I highly recommend you have a professional inspector inspect the units, which should include an overview of the current condition of the electrical, plumbing, mechanical, and structural components. If issues arise, get a contractor quote so you are aware of how much repairs and improvements will be, even if you have done similar work in the past.
Rental Requirements
State and local requirements for rental properties vary. If you plan to finance, you'll want to make sure the property complies with all local and state regulations before closing. Be sure to consider this before making an offer.
In summary, hire professionals to help you with the process! You will need a real estate investing team including, a lender (unless you are paying cash), real estate agent, attorney, property manager, and an accountant to assist with the process of making your purchase a smart investment.
Written By Kim Hart
Kimberly Hart - Realtor, The Hart Team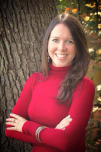 68 Randall Street
South Burlington, VT 05403
Mobile: 802.345.5300
Phone: 802.488.3498
Fax: 802.654.8505