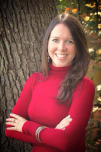 There are many factors that go into evaluating an investment property. If it's a buy and hold investment, you'll need to evaluate the income and expenses not only that the current owner has, but more importantly that you intend to have. You will also want to include the vacancy rate, remodeling cost, and property management fees. If you are purchasing a fix and flip property, you will need to factor in your rehab and carrying cost, insurance, mortgage, anticipated market price and conditions when you go to sell, and other applicable fees.
Investing in real estate should be a non-emotional process and every decision must ultimately be based on the return. I always tell my clients before we begin negotiations to know the maximum price they want to pay for the property; that way the negotiations are tied to a number upfront and you know when it's time to walk away. If you want a good deal, especially in the current market where almost every offer is a multiple offer situation, you have to look for what I call an "ugly duckling" . This is the property that no one else wants.
At times you may have to walk away from a deal, because the numbers no longer generate the desired return and in the end it will cost you more. I would rather have a client walk away from a deal, than to be stuck with a property with minimal return or even worse, one that they are underwater on.
In conclusion, promise yourself to only buy deals that generate the desired return and use an experienced real estate agent, lender, and attorney that can help guide you through the process.
Written By Kim Hart
Kimberly Hart - Realtor, The Hart Team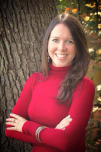 68 Randall Street
South Burlington, VT 05403
Mobile: 802.345.5300
Phone: 802.488.3498
Fax: 802.654.8505
About Kim:
Kimberly Hart has always had a love for Vermont since she was young. She grew up in the Finger Lakes region of New York and holds a Master's degree in Environmental Health Science from the University of Albany. She started her real estate career in March of 2012 when she discovered she had a deep passion for the real estate field. Kimberly has helped several individuals, families, and investors with their buying and selling needs. Kimberly takes an analytical approach to buying and selling homes, whether someone is interested in a home for personal use now, retirement in the future, or purely as an investment. She is a highly motivated individual that will work diligently to find your dream home and negotiate the best deal for her clients. Kimberly delivers honest and personalized service that will keep you coming back for all your real estate related needs.